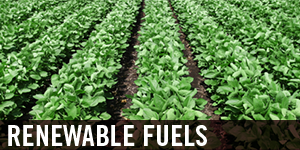 Ethanol: Sustainable Operation
Human Resources
Process Plus can assist with recruitment of plant personnel and plant management positions. We can provide you with a comprehensive plan including help and set-up of initial screening of candidates along with a complete plant scheduling plan. i.e. shifts, vacation schedules, etc
Finance
Our financial group is available to initiate systems that integrate with the plant control systems to accommodate billings, receivables, P.O. systems, etc.
Procurement
Our procurement department accommodates issues such as service contracts, raw material acquisitions, equipment purchases, etc. Our leverage pricing works to your advantage. We can provide procurement as a continuing service or arrange purchasing systems and procedures to accommodate procurement with your purchasing agent.
DCS System Support
Our IT group delivers on-Site Computer System Maintenance, round-the-clock customer support, spare parts, etc.
Regulatory / Safety
Process Plus offers comprehensive safety plans / procedures. Plans address areas such as confined space entry, cutting / welding permits, lockout / tagout protocols, etc. Our plans include set-up, training, annual audits, access to safety database with latest regulations, etc.
Operations
Process Plus has an experienced team of individuals who have worked at the plant level in multiple ethanol operations. This team can assist you in operator training, troubleshooting and the de-bottlenecking of existing equipment. They can also help you to sustain the operation of your plant by providing you with operations reports before and during plant scale up.
Plant Management
Process Plus offers this service to help you establish and sustain operating philosophies, policy manuals, organization structure, etc.
Maintenance
Process Plus provides of a variety of support services to help maintain the ethanol plant including: On-Site Instrumentation and Automation Support, Computerized Maintenance Management Software (CMMS), Emergency Repair, Comprehensive Maintenance System Audit, Maintenance Support including instrument calibration, predictive maintenance identifying issues using the technologies such as:
•Vibration Analysis
•Infrared Heat-detection Imaging
•Ultrasonic Wall Thickness Measurement
•Oil Analysis