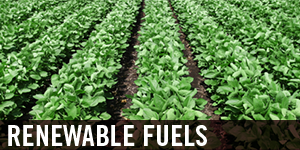 Ethanol: Frequent Questions
How much ethanol comes from a bushel of corn?
One bushel of corn yields about 2.8 gallons of ethanol.
Are there by-products of Ethanol?
Depending on the type of feedstock used in the ethanol facility, co-products can include livestock feed, corn sweeteners, corn oil, carbon dioxide and other value-added products. For example, when converting corn to ethanol, 1 bushel of corn (56 lbs) will produce approximately 17.2 lbs of DDGS which is used as a feed for cattle and other animals.
What are the benefits of cellulosic ethanol vs. corn ethanol?
According to U.S. Department of Energy studies conducted by the Argonne Laboratories of the University of Chicago, one of the benefits of cellulosic ethanol is that it reduces greenhouse gas emissions (GHG) by 85% over reformulated gasoline. By contrast, starch ethanol (e.g., from corn), which most frequently uses natural gas to provide energy for the process, may not reduce GHG emissions at all depending on how the starch-based feedstock is produced.
Since cellulose cannot be digested by humans, the production of cellulose does not compete with the production of food, other than conversion of land from food production to cellulose production (which has recently started to become an issue, due to rising wheat prices.) The price per ton of the raw material is thus much cheaper than for grains or fruits. Moreover, since cellulose is the main component of plants, the whole plant can be harvested. This results in much better yields per acre – up to 10 tons, instead of 4 or 5 tons for the best crops of grain.
The raw material is plentiful. Cellulose is present in every plant, in the form of straw, grass, and wood. Most of these "biomass" products are currently discarded. It is estimated that 323 million tons of cellulose containing raw materials that could be used to create ethanol are thrown away each year.
What are DDGS?
A co-product of corn dry mill ethanol production that is fed to livestock. DDGS is the acronym for Distillers Dried Grains with Solubles, (note: can also be fed "wet" (undried) to cattle.)
Can Ethanol be made from other sources than corn?
Corn is the primary feedstock for ethanol production in the US. About 18 percent of the nation's corn crop went into ethanol in 2006—some 2.15 billion bushels. Ethanol can also be made from other grains such as sorghum as well as from "biomass" sources such as corn cobs, cornstalks, wheat straw, rice straw, switchgrass, vegetable and forestry waste and other organic matter.
What is BIOMASS?
Biomass refers to living and newly deceased biological material that can be used as fuel, as well as for industrial production. Due to high levels of cellulose, switchgrass and miscanthus are the major biomass materials being studied today. Cellulose, however, is contained in nearly every natural, free-growing plant, tree, and bush, in meadows, forests, and fields all over the world without agricultural effort or cost needed to make it grow.
What is Cellulosic ethanol?
Cellulosic ethanol is a type of biofuel produced from lignocellulose, a structural material that comprises much of the mass of plants. Lignocellulose is composed mainly of cellulose, hemicellulose and lignin. Corn stover, switchgrass, miscanthus and woodchips are some of the more popular cellulosic materials for ethanol production. Cellulosic ethanol is chemically identical to ethanol from other sources, such as corn starch or sugar, but has the advantage that the lignocellulose raw material is highly abundant and diverse.