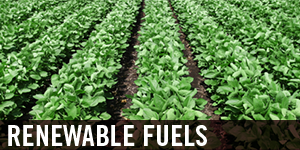 Biodiesel
The Process Plus Renewable Fuels team is comprised of industry experts who have over 100 years of combined experience including hands on field work and extensive knowledge in fats and oils processing. With our core team of process engineers leading the way, Process Plus has supported many efforts in the development of biodiesel projects.
We know the ins and outs of the process technology involved in the biodiesel process. We serve farmers and entrepreneurs with start-up operations as well as corporations in the chemical industries who want to convert an existing plant into a biodiesel operation. In fact, Process Plus helps businesses identify opportunities to make biodiesel production an intermediate portion of their operations.
Our unique understanding of the agricultural industry combined with our process engineering expertise benefits your plans to establish a biodiesel producing facility. As your advocate and strategic partner, we will walk you through the steps of building a profitable biodiesel business that is based on your specific requirements, whether making biodiesel from virgin soybean oil, used frying oils, yellow grease or other used fats. We will help you to assess the feasibility of building a facility, including the size, the right equipment, and selection of the project team for execution. Our goal is to provide you with the resources to help you make a sound investment.